Winshill Medical Centre Wins Gold in Winshill in Bloom Competition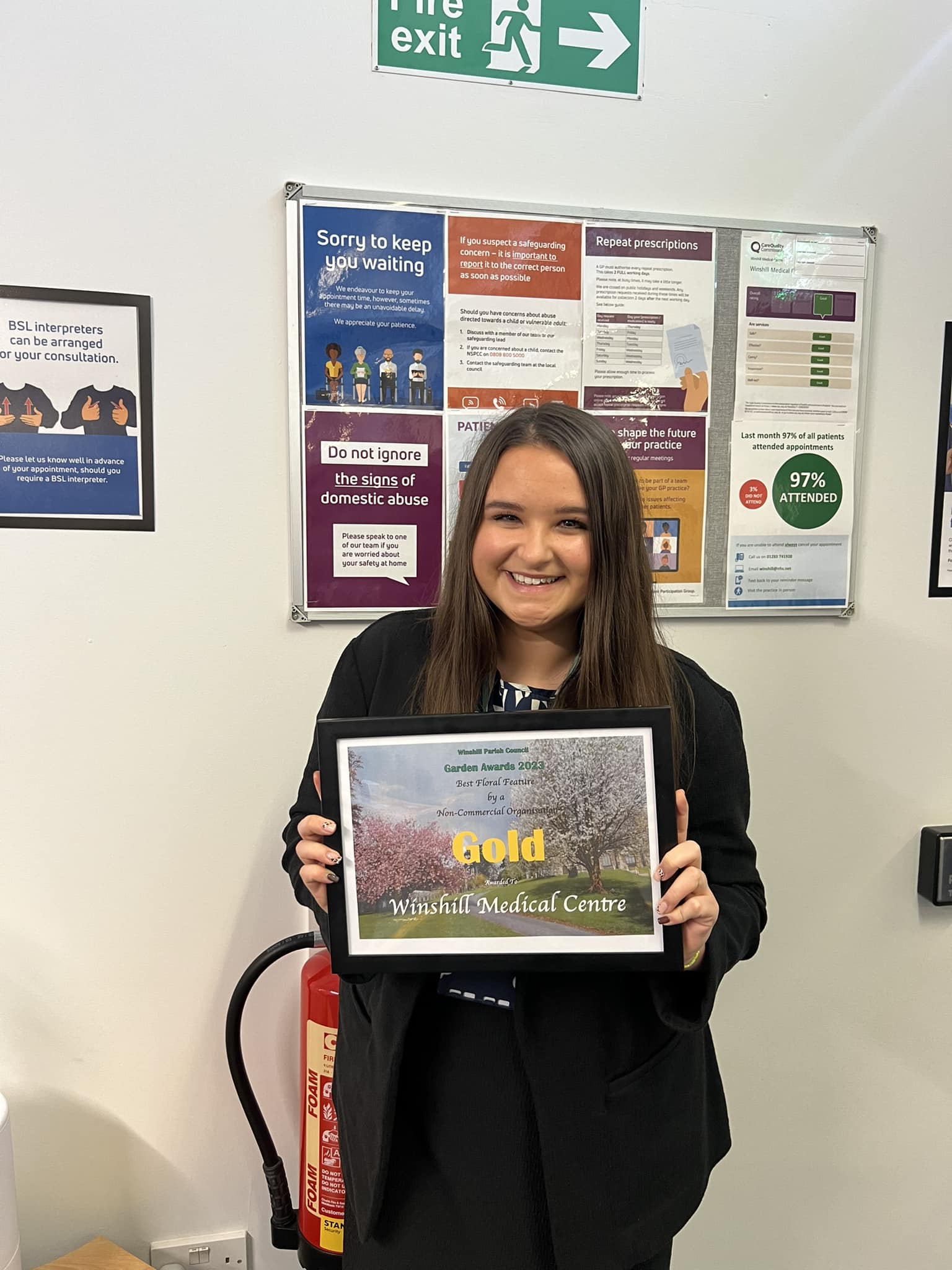 We are thrilled to announce that Winshill Medical Centre has been awarded the prestigious Gold prize in this year's Winshill in Bloom competition. This outstanding achievement is a testament to our commitment to creating a greener and more environmentally friendly space for our community.
The Royal Horticultural Society (RHS), the esteemed organization behind the competition, was particularly impressed with our innovative approach to environmentally friendly planting. This recognition underscores our dedication to sustainability and our efforts to provide a serene and welcoming environment for our patients.
Our dedicated team of staff and volunteers has been working tirelessly to transform our medical center's surroundings into a thriving oasis of greenery. We have implemented various eco-friendly practices and utilized native plants to promote biodiversity and reduce our carbon footprint. The RHS judges commended our use of drought-resistant plants, composting systems, and rainwater harvesting, which all contribute to our sustainable approach.
One crucial aspect of our success in this competition is the invaluable support of our patients. We extend our heartfelt thanks to all our patients who have shown immense enthusiasm and support for our garden project. We would like to extend a special acknowledgment to Tammy, whose dedication and hard work have been instrumental in the realization of our garden's vision.
This Gold award is not only a recognition of our efforts but also a motivation to continue our journey towards a greener, more sustainable future. We are proud to be part of Winshill's commitment to environmental responsibility and community well-being.
The Winshill in Bloom competition has inspired us to further integrate eco-conscious practices into our daily operations and continue enhancing our green spaces for the benefit of our patients and the wider community. We look forward to sharing the tranquility and beauty of our garden with all those who visit our medical center.
Thank you to everyone who has played a role in this success, and together, we can cultivate a healthier, greener future for all.
Stay tuned for more exciting updates on our ongoing efforts to make Winshill Medical Centre a place of healing and sustainability for all.