Kate Kniveton MP visits Winshill Medical Centre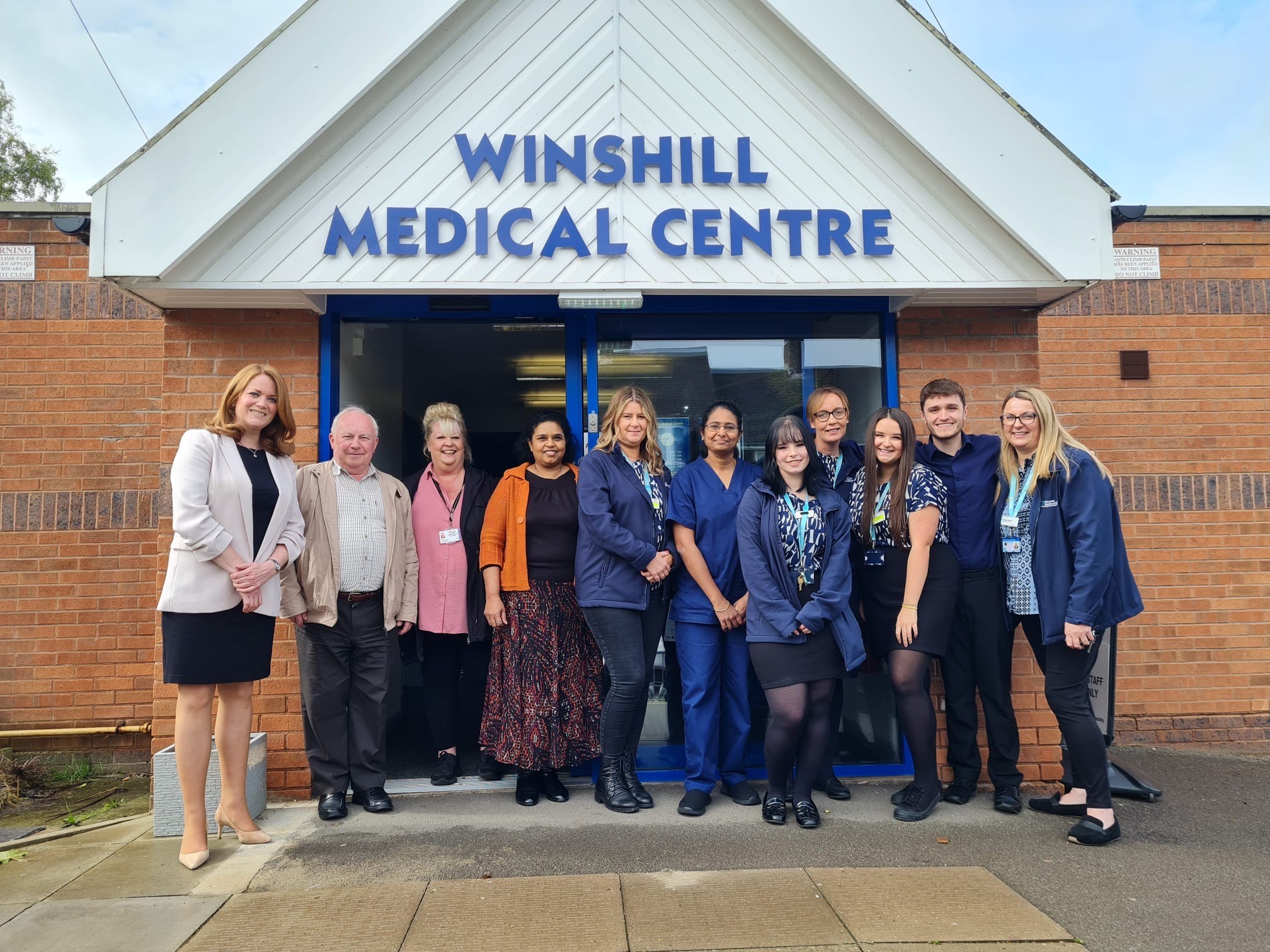 Summary
Kate Kniveton MP commends Winshill Medical Centre for 20 years of excellent healthcare and pledges support for its future.
Introduction
In a heartwarming visit to the Winshill Medical Centre this week, Kate Kniveton, Member of Parliament for Burton, took a moment to celebrate an impressive milestone – 20 years of dedicated service to the community. The visit provided an opportunity to acknowledge the outstanding commitment of the team. It's not every day that a medical practice reaches such an impressive anniversary, and Kate was thrilled to honor the hard work and dedication that has made Winshill Medical Centre a pillar of healthcare excellence in Burton.
A Beacon of Excellence
Winshill Medical Centre's commitment to providing top-notch healthcare services has not gone unnoticed. In a recent GP Patient Survey, the center was voted the "Best Practice in Burton Town" and ranked an impressive 4th best in East Staffordshire and South Derbyshire combined. Such accolades don't come by chance; they are a testament to the unwavering dedication of the medical professionals at Winshill Medical Centre.
Meeting the Challenges of Today
Kate Kniveton MP highlighted the fact that GP surgeries across the country are currently facing a myriad of challenges. These challenges include an aging population, increased demand for services, and the ever-evolving landscape of medical science and technology. However, the visit also showcased the determination and enthusiasm of the Winshill Medical Centre team to not just meet these challenges but to thrive in the face of adversity.
Community-Centric Care
One of the key takeaways from Kate's visit was the emphasis on community-centric care. Winshill Medical Centre has always been deeply rooted in the local community, and their commitment to offering healthcare services within a community setting is commendable. The center's patient-focused approach has undoubtedly contributed to its stellar reputation.
Supporting a Bright Future
Kate Kniveton MP made a strong commitment during her visit. She pledged to do everything within her power, as the local Member of Parliament, to support Winshill Medical Centre in its quest for continuous improvement. Part of this support will involve helping the center overcome the challenges of increased demand and the need for more space. Ensuring that Winshill Medical Centre is well-equipped for the next twenty years is a shared goal for both the MP and the dedicated healthcare professionals at the center.
Conclusion
The visit from Kate Kniveton MP to Winshill Medical Centre was a heartwarming celebration of two decades of healthcare excellence. The center's outstanding track record, community-centric approach, and commitment to growth in the face of adversity make it a shining example of what can be achieved through dedication and a genuine desire to serve the community. With the support of their local MP, Winshill Medical Centre is well-poised to continue providing exceptional healthcare services for many more years to come.